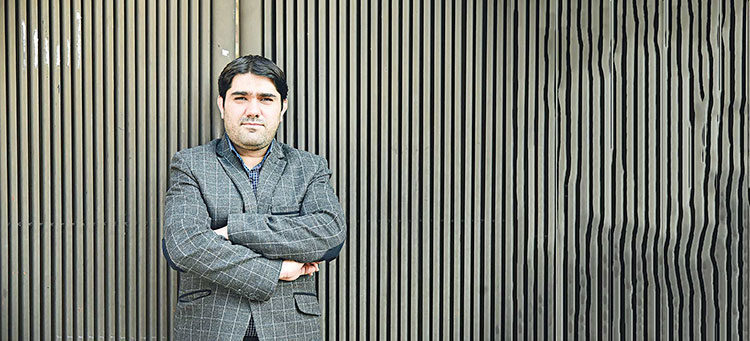 Startups are in line with policies of regime
eza Olfat Nasab , Secretary of the Association of Online Business, has said that in the area of electronic business there are many qualified organizations but we can't attribute this to a specific organization
Internet businesses are new businesses that are apparently profitable and easy but when you start this kind of business, you face many problems and barriers.
Development of electronic businesses and making money in this way have made people who have ideas, more hopeful these days. This is the time that each person talks about his/her idea and tries to run a business.
But is it possible that each innovative idea become operational without any problems? What is the easiest and most reliable step towards registration of new ideas?
Reza Olfat Nasab , Secretary of the Association of Online Business, has said that in the area of electronic business there are many qualified organizations but we can't attribute this to a specific organization.
Internet business is something new and Association of Online Business is not that much well-known. How has this association formed and is it dependent on an organization?
In 1388 after political events that occurred in our country, the Security Council was more focused on events that occurred in virtual networks.
During this time, in 1389 and 1390, the government raised the subject of launching Association of Online Business. But it didn't happen. After that, in 5th Azar 1392 trade union had been formed. Right now this union has 350 members who work only in Tehran.
Why don't you have members in other cities?
At first the law didn't allow us but now we are accepting members from other cities as well. Membership requirements are offering electronic trust icon, paying 100.000 Tomans for entering this association and paying 60.000 Tomans for subscription.
There are many legal gaps in this area. Which gaps have made problems for you?
The rule based on which we work is approved in 1382 and it is the copy of European rules. The problem is that the infrastructure in Iran is different from that of Europe. There is a need to change the rules but it hasn't happened.
For example, customer can return the goods that are bought within 7 days. It means that seller can't consolidate its financial circulation and this is a big problem.
Many of investors after sanctions will invest on launching electronic businesses and young and talented people won't immigrate to other countries. But we need to have comprehensive rules and business framework for the future.
When you want to enter a new field, you should consider culture first. We see in many other countries that governments support internet businesses.
Authorities say that we should offer million job opportunities. This has happened in internet business but there is no rule or cultural frameworks or even governmental support.
Some people also think that this business belongs to foreign countries and we are copying the west. In fact we the potential to do this kind of business! We should think about positive aspects.
We should think about those who have come to Iran and started internet businesses. Let's give an example. Is Digikala launched just for selling goods?
No, this is not the case. This is launched so that less paper is consumed, we face with little traffic and many people become employed.
We see that an internet store offer discount for non-Iranian and non-Islamic events like Valentine or Christmas. Don't you think that we should do something about it?
Our association is not responsible and has no power regarding this. We just can recommend them not to do it but we can't apply certain fines.
Internet businesses and young people who work in this area should be supported but this field is growing too fast and this is worrying. We are concerned that our ideas become stolen or disagreements arise. Which rules are made so that we can have more discipline in this field?
Unfortunately, public organizations haven't cooperated with this association. We've heard that Supreme Council of Cyberspace is trying to organize accelerators but rules must be made more quickly.
We also have tried to communicate with accelerators but we have failed. We feel that they don't want to introduce themselves. Right now many companies are being formed and there are many investments going on.
In this situation, there are still legal gaps which are dangerous. There are many new businesses which are successful and people know them, but it's better to talk about unsuccessful businesses as well so that people become aware.
Supreme Council of Cyberspace has done some measures but they didn't work.
It is seen that in judiciary system we can record patents but when it comes to idea, it would be impossible. It seems that in a comprehensive body should be launched in Supreme Council.
Yes. The judiciary can be helpful in recording, as well as vice president of science and technology, but nothing has happened yet. If they embrace ideas, investors would invest with lower risk and thus banks and organizations would become involved.
So you say that we should tell accelerators to make plans and negotiate with banks and then after organizing, they invest on these ideas, don't you?
When a body or organization gets involved, a good thing will happen.
Which organization is governmental trustee of online business?
In terms of law it is the center of e-commerce development but in practice Ministry of Culture. Ministry of Information, FATA and the Prosecutor's Office are involved too.
If a problem occurs, who will take the responsibility?
When it comes to complaints, they say trust icon. We hope that these events are guided into the right path.