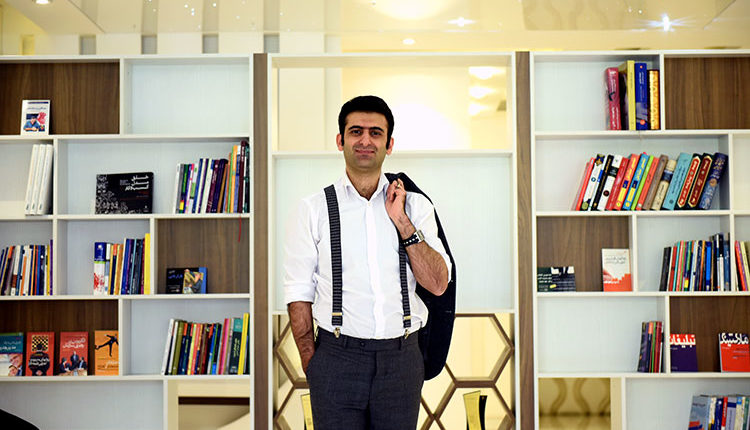 Survive with foreign exchange earnings
Hamed Ferdows Ara, founder of ChiBepoosham: Bootstrap can delay the process of fundraising but in the long term
Hamed Ferdows Ara, founder of ChiBepoosham: Bootstrap can delay the process of fundraising but in the long term, each business needs to have smart capital in order to grow more.
In general despite of extreme currency fluctuations and unfavorable financial situation for different social classes, we could achieve our financial targeting in the new year.
Also despite of closure of many startups in 1397, we could provide a partly stable situation by planning, cost control and increasing efficiency and trying hard.
We faced decrease in sale for the first three months of the year but by planning and introducing promotional packages to small businesses like mesons and dress designers, we provided an infrastructure so that we could make more money from ChiBepoosham compared to the last year.
I think experience and knowledge of management are two tools that each manager and every member of his team should have
In my opinion experience and knowledge in the field of management were the most important reasons that some startups failed in 1397. Meanwhile we can't ignore the importance of productivity and cost control.
Try to grow and survive
Thus in order to survive and grow in 1398, we should observe things like keeping team small, making decisions fast and using human resource who have scientific and practical knowledge so that we can pass these hard days.
I don't recommend you to launch a new business during economic downturn but startups that have been launched in the past, can survive from this situation but doing things like budget control, using powerful and knowledgeable human force, partnership with other startups and merging. They can be hurt less in this way.
In order to achieve financial resource, I think decreasing costs and exact management is the first step for businesses that are launched last year, but creating a stable and correct cash flow even in this period can help founders to pass this downturn well.
Moreover, bootstrap can delay the process of fundraising but in the long term, each business needs to have smart capital in order to grow more.
Foreign exchange earnings help you survive
I definitely recommend you not to attract more human force in 1398. Instead it is better to empower your current forces so that you control the costs and don't have to layoff forces like what some of famous startups did last year.
Also in 1398, providing technical and engineering services to foreign countries and making foreign exchange earnings can be one of the most important things to which founders of startups should pay attention next year.
This can help startups to survive and also by creating jobs and hiring young work force, it makes the country grow more.
We would definitely face economic downturn during the next year, thus those who are interested in launching businesses, should launch startups with two insights.
One  is that they can launch a startup according to the basic need of people which can not be eliminated even during sanction and economic downturn and the other is that they pay attention to international and regional markets.
A related post is available from here.