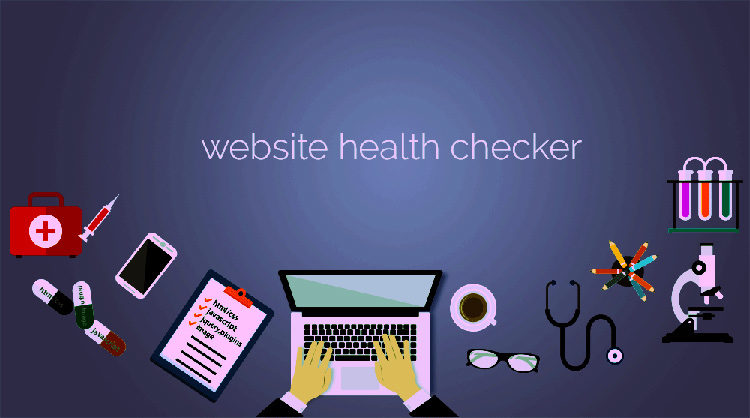 Free website Checkups
If you want to get notified of your weaknesses and strengths, you can enter the name of your site in checkup and see what your weaknesses are and what you should do
Site Checkup is done (sitecheckup.ir) by communicating with applicant's website and other internet services which have information about websites, collect data and after analyzing, provides them in the format of an optimized report.
Mehdi Hajjar and his brother, Mohsen Hajjar, who works with him in content production section, gave us some more information.
How does Checkup site help internet business owners?
Using this system, websites' owners, programmers and optimizers of search engines can check their intended website and receive a list of required information for optimizing websites.
Currently, more than 60 different factors in 6 groups of SEO, mobile, users, technology, social networks and visitors are being checked. Free checks have less and limited factors.
Which sources are used in order to access this information?
This site connects to Google Analytics, Search Console, Alexa, etc. In this way, it concludes and analyzes necessary information.
Which analytics are exactly provided to users?
We deal with mobile and desktop comparative studies that determine the number and the way user logins to website.
Providing errors which Google recognizes with the help of Google web search engine, determining keywords searched by users and their frequency, comparing visit sources and their frequency and all the things needed in terms of SEO knowledge.
Which items are included in free checkups?
We provide some errors which should be modified and recommendations immediately after user enters name of the site.
After applying these changes, that site can see positive changes in its Google rate. After that users should pay money for further checks. We provide users with free checkups for 40 factors.
Therefore, checkup is useful for both business owners who don't have enough knowledge and SEO experts.
Yes, Farsi translation and conclusion of contents in one place and providing needed recommendations are among competitive merits with which non-expert users can work more easily.
We've also made personal use possible for SEO experts and advisors so that received reports are provided to users under our name and logo.
Although defining and understanding the issue is as important as the issue itself, do you provide the solution after presenting the issue too?
Yes. Checkup wants to teach and help in fixing errors with providing professional articles in the field of SEO, etc.
What is the biggest problem you faced with and how did you solve it?
One of our main problems was sanctions from companies like Google on Iranian servers and we transmit system server to another country.
If one of the authorities in this field was in front of you, what was your request?
We can't request directly. I mean the issues related to sanctions, etc. But I hope they solve the problem of band width or connection of some Iranian servers with other countries.
Checkup is officially working for three months. How many users and customers do you have?
Currently we have 500 users and one third of them are customers.
In which way do you attract customers?
With using click advertising websites like Anetwork.
Advertisement program in television show in Nasim channel. Introducing to websites' owners through advertising network.
In which part of the work have you paid the highest cost?
I'm a programming expert and responsible for development of web-based systems. We are two persons all together and we don't pay too much money for human resources. Except monthly costs for host, most part of the cost is for advertisement.
How much does accelerator's support contribute to your success?
The supports that accelerators give to startups in the field of advertisement are more important than financial or even technical and training supports.