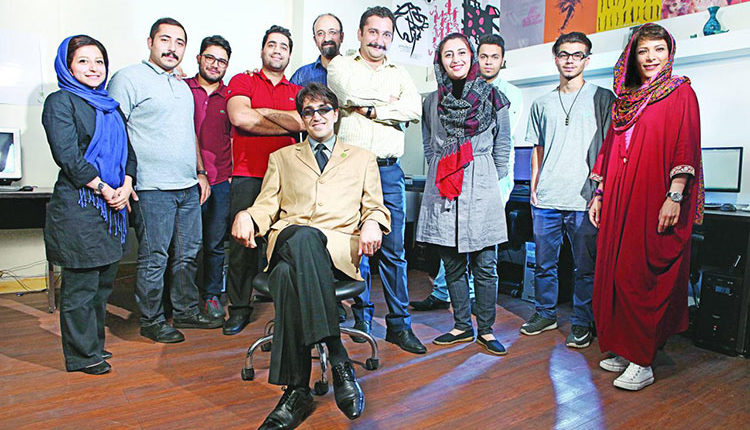 A blind veteran who became an entrepreneur
Miars ran a small business with the support of his wife but nothing went well. He started another business
In the war between USA and Vietnam in 1968, Urban Miars was a soldier. He returned home with a physical defect and physicians had told him not to work hard.
But he had to because he needed money for his family. After a while, he found out that "the only person who can hire him is himself."
Miars decision
He decided to run his own business. Thus, he looked for professional advice and rehabilitation. He never gave up. He asked Small Businesses Department capital and financial facilities, but they didn't consider him eligible for receiving financial aids.
He ran a small business with the support of his wife but nothing went well. He started another business. His business failed four times but he promised himself if he became successful in his business, the first thing he would do was to help those with physical defects.
Collection of complications
The first effect of his mental stress was kidney implant and then he lost his sight. Then thyroid pain was added and his legs became shaky. Spinal arthritis, digestive pains and stroke were other complications. The main cause was chemicals in the war.
Miars knew that the only way for living was providing services in the field of foods and he did jobs such as running restaurant, bakery, logistics, real state, financial brokerage, retail sales, publication, mailing, and even registering patent, investing on other companies, article writing about businesses, participation in news programs as a business expert.
He fulfilled his promise
In 1985, when he became a successful entrepreneur, three war affected people contacted him. He helped them and little by little his company became known as one of the advocates of people with serious health problems across the United States.
Miars says: "I have fulfilled my social responsibility and everyone should do so." In 1991, state organizations asked Miars to hold business courses for handicapped people. He launched Merchants Association for Disabled People.
He helps you to become successful
People ask me how I can be blind and lead my life to the right way. I tell them that I can see the directions and don't fear. When I found out that I became blind in 1984, I said to myself that I couldn't do anything.
But those days there was a television show called "challenged America" that tried to teach disabled people how to protect their lives. Then I thought I can continue my life. I realized that I can manage illnesses.
Until 1968 I didn't know that I had Diabetes. During war, I went to coma because of this illness and everyone thought that I was dead. After two days, a physician realized that I was alive and sent me to hospital. So I can say that Diabetes saved my life but my friends stayed, fought and died in war.