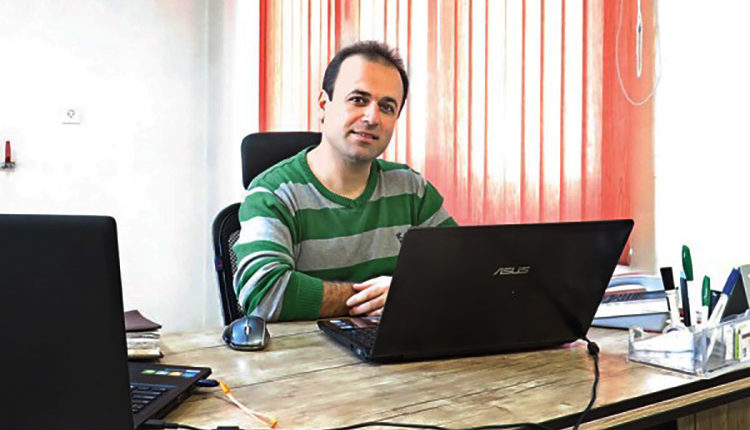 Despite of fear, Attack
Founders of this site believed that through this site, traditional market can easily show itself in the internet which has lots of visitors and this can be a new step towards saving traditional market.
"Zero Kilometer" site is developed in order to show vitrines of stores in big and small cities and prices of the goods.
Founders of this site believed that through this site, traditional market can easily show itself in the internet which has lots of visitors and this can be a new step towards saving traditional market.
On the other hand, consumers can find their needs only by online searching and then without any delay buy whatever they want. We interviewed "Zero Kilometer" to see what they did.
Read this post carefully:
How did this idea came to your mind and how did you implement it?
This comes back to November 2014. At that time I asked users in lion computer forums questions about how they buy things and recognized a new and simple need: people preferred to see vitrines before buying.
I asked myself what it is that this idea changes. In fact this idea removes the distance. Therefore, I called it "Zero Kilometer". Then, it took about one year to choose technical and programming team.
In order to introduce ourselves to people particularly the sellers who have vitrines, we hired about 15 marketers only in Tehran. These people have helped us a lot in collecting content from different businesses.
Tell me about the enthusiasm and fears that you had before implementing your idea.
The biggest challenge for me was the start. I found that when you start, big part of the way will be covered. I was always afraid of losing the idea. I didn't want anyone copy my idea. But in order to confront it, we will offer more special features for the site in the future.
How did you make sure that your idea is efficient? Did you accept its risks?
The simplest way was survey. Almost 140 to 160 people participated in this survey and all of them became interested in the idea. The risk is about 30 to 40 percent and I know that it's a long and difficult way to go.
Were the marketers successful in introducing this site and idea to traditional customers?
In fact, justifying and introducing this project and its services to businessmen was so hard because it was new. Also, we had some financial problems due to the high costs for start and implementation.
How did you solve these problems?
The first solution that comes into my mind is thinking by myself and concentrating on different issues. When I concentrate, I can see and analyze them better.
Then, I consult with others because I believe that as long as I'm not completely aware of the issue, I can't get the right guidance from others.
Another solution is reading about issues related to my field. Attending seminars and meetings and different courses can also be helpful.
Among these problems, did you have happy hours too?
Yes. I worked 14-15 hours a day and didn't pay attention to my health and sleep. Therefore, I faced with some physical problems.
When I think that my idea can meet many people's needs, I become happy and satisfied. I passed many years of debt and fear. But I know other fears are still on my way and I'm ready to face each one of them.
Which needs have your startup met?
Most of the time we don't have time to go shopping and see what goods are new. Most of the time, we don't have the time to go to another city and buy something.
Because of that, the idea of "zero kilometer" came to my mind to speed up buying process and show real vitrines and price of goods.
How many people have you employed?
Based on our future plan, we anticipate that between 2 to 5 employee in every city and in 40 big cities of Iran will be employed within first months. It's about 80 to 200 people and I'm sure that this figure would increase.
Tell us about members of "Zero Kilometer" team.
Currently Saeed Hosseini, Mehrdad Moradi, Sina Miandashti, Farshid Darvishi, Forough Abbasi, Abol-fazl Bakhtiari, Ali Arkani, Ali Jaami, Alireza Rezaii, Mohammad Hassan Pazoki, Sara Dargahi and Khashayar are the members of our team.
What is your recommendation for the ones who want to do a startup?
You should know that you have a very difficult way to go but always know that issues can be solved. Trust yourself. Consult with others. Fear but attack. Start your way.
Will "Zero Kilometer" move?
I want to do the best possible work and think more about people's needs. I have decided to shorten the distance between seller and consumer to zero Kilometer.
One of my most important goals is to become able to reduce air pollution through this project.