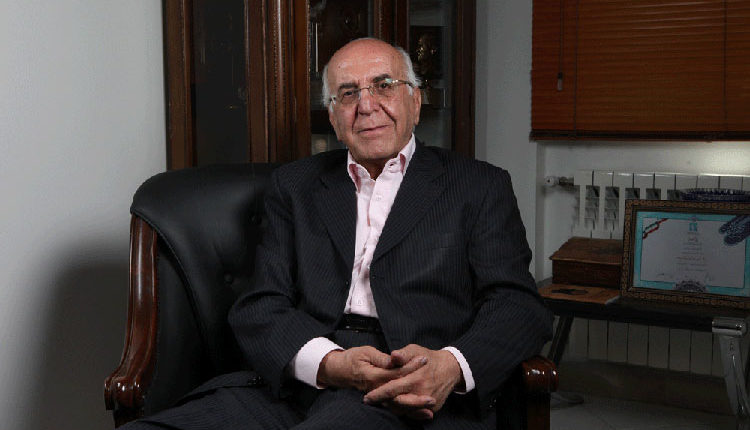 Always stand up
The little boy of a family who was in marketplace since he was 6 years old, is now 72. He is the founder of Behrouz Food industry and owner of Behrang brand. Here we talk with him
The little boy of a family who was in marketplace since he was 6 years old, is now 72. He is the founder of Behrouz Food industry and owner of Behrang brand. Here we talk with him.
When did Behrouz Forotan enter the market?
When I was 6 years old; I worked during summer. smithery, carpentry, machining and casting were the jobs of those days.
Did working in this age have any effect on your job and life?
A child would learn from the early ages that he/she should not be ashamed of working. If I am an entrepreneur, it is the result of what I was 60 years ago. I don't know why my father made me work at that age. Maybe he believed that I could become an entrepreneur.
Why don't we have such a culture in our society now?
The culture of working in early stages of life. There are always working opportunities but a few people benefit from it. We should encourage our children to work. We should ask them to practice management and thinking.
You started your work by teaching, why did you quit?
I was a teacher in 1344 or 1345; because I was too honest, I had to give the school to my partner whose thoughts were only commercial. After that I worked in the logistics of construction company . After a while I became a contractor and registered my own company. I was successful but I had a bad experience because of my trust on people.
Tell us about your bad experience.
I thought everybody tells the truth. I worked as a contractor for 10 years. I had everything, house, car, villa, etc. but I lost all of them. I rented my own house. At that time, my wife encouraged me to work and told me that I can do everything.
I said that I couldn't anymore but she told me: if you are hopeful, then you can. She said that we could use our pot and cook food.
How did you handle this situation as a CEO?
I had a hard time. I had to do things that many people are ashamed of. I slept only one hour a day. I faced many problems regarding foods as well. They became rotted or they were sold but we didn't get the money. Once I lost everything and my wife sold her gold even her ring.
What did you prepare in house?
At first we prepared Olivier salad, Shoele Zard and jam.
At that time Chin Chin and Mahram were your rivals. How were you hopeful that you can succeed?
My rivals didn't pay attention to my brand. But I could expand my relations and I knew how to respect people so that they buy my products. I started local advertising. After a while, some visitors advertised my products.
At first we offered our products with lower price. I also used all the money we earned for expansion of our work and producing more.
How was Behrouz brand formed?
I launched this brand with only 5000 Tomans in my house. Little by little I rented a bigger place and bought some equipment. I was about to get the required permits when our entire hall got fired.
When did you receive your business license?
After 29 months during which I tried so hard to get the license, I succeeded and got it in an elevator. During these 29 months, I slept only 1 hour a day and I looked very tired. Because of that the authorities told me that I was drunk thus I wasn't eligible to get license.
But finally you became successful and many big changes happened.
Now I'm senior adviser of Food industry and the founder of Behrouz food industry. Currently I have 40.000 distribution centers across the country.
What were the cultural and environmental barriers for your business?
Those days people had negative thoughts about producers and manufacturers. They were against production.
Nowadays your brand has become international. Have you ever helped people to study or invest?
Each year more than 60 people graduated from Behrouz food industry. Many of them were those who couldn't enter universities or didn't have job opportunities. Those people studied in our laboratories and research centers and worked for us.
I can say that many of those people who are producers in Iran food industry had worked in Behrouz factory one day. Some of them were technical assistant in my factory and I offered scholarship to many people.
What is your definition of entrepreneurship?
Everyone can be an entrepreneur. It has a simple definition; when thoughts are transformed into actions, creation happens. An inventor is an entrepreneur too. A teacher can be an entrepreneur. An entrepreneur provides new thoughts. Even a doctor can be an entrepreneur.
How many people are working in Behrouz?
In the central unit, more than 1500 persons are working. We had also 6 units in 6 different regions across the country in which many people worked. In each unit about 600 persons were working.
Tell us about the amount of production of your factory?
Currently we produce 8.000 cartons of foods per day in each one of the units.
Where was the first country to which you exported your products?
To Dubai but they destroyed all the foods because we didn't have fridge and the weather was hot. After that we exported to Germany, Japan and at last we are the first factory with FDA standards whose products are sold in American stores.
How much was the highest capital of your business?
It once reached more than 100 billion Tomans.
Right now Behrouz doesn't belong to Mr. Forotan. What happened?
Behrouz belonged to me until 1/1/1390 and after that I assigned it to others.
To whom does Behrouz belong now?
I don't know. I just know that it isn't mine anymore.
When you lost Behrouz, what was the reaction of your family? How did you get used to it?
When something bad happens for a person, he/she first denies it, then wonders and becomes impressed and then believes it and continues living. My family was aware of the situation.
How is your current business?
Now I have Behrang factory. It is not as big as Behrouz because I don't have much money but my motives are still here. I continue my way.
Will Behrang become successful like Behrouz?
It is successful right now; it will grow more. Behrang would grow with a more modern process.
Did you buy Behrang or did you launch it?
It was a factory that didn't work for 15 years; it had 300 complains and many problems. I faced all these problems and brought Behrang into life.
What is your opinion about internet businesses and how much do you know about this field?
Each industry should be familiar with modern culture of the world and expand its sale market beyond borders of a country.
Will you use web and internet for selling your products?
Yes, when I had Behrouz I formed a team for internet sale of Behrouz products but it coincided with Behrouz condescension. We also launched "IranFood" which was the first computer network for specialized informing about food industry.
Traditional businesses have internet websites for offering their products; what is your opinion about this?
I think the use of this tool for selling products is a kind of showoff. I believe that as long as you don't trust in a product and you don't love it, you shouldn't offer it to a customer.
Why did you invest on this field once again? Don't you think that you should change your field of work?
Never! When I fail in something, I should start from that very point because in this case I can understand my mistakes and solve the problems. I don't change my field of work.
Behrouz motto is "hello my friend", what is the motto of Behrang?
Its motto is "hello again".