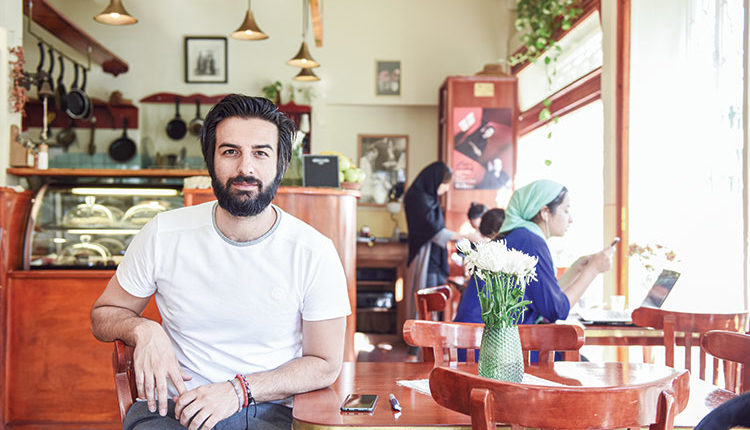 I fight so I exist
Milad Jahandar, co-founder of Bahamta, says entrepreneurship requires a fighting spirit, because you have to meet people who haven't changed their career path for many years, are afraid of change and not deciding is part of their business process.
In an interview with Shanbe Startup Magazine, the co-founder of Bahamta fintech startup, talked about the startup's work, its business process, non-transparent taxes, the problems of re-investing foreign investors, how to stay in business and so on.
Milad, with many years of experience in the Iranian startup ecosystem, with the help of two others, Behrang Norouzinia and Ali Hajizadeh Moghadam, initially set it up to solve the problems in Paying and receiving money in family debt funds.
"As we came forward, we realized that such issues exist in many areas, and that it is difficult to find and pay for many businesses, individuals, and so on, and a solution should be found to ease them."
Of course, they later developed other products with diverse target communities.
Initially, 500 million Tomans from Rahnama Company attracted capital and in year 2017, 500 thousand euros from Swedish investment company pomegranate attracted capital.
Read this post carefully:
The attraction of capital that has been hit hard in the last couple of years and the tax office sees it as an accidental income that has to pay 30% of it as capital.
Milad and his companions are now working hard to solve this problem.
Jahandar says that in an environment where infrastructure is still in serious trouble, you have to fight like a warrior to survive and that is the job of all startup activists.
With 3 years since its launch, Bahamta has been able to generate significant figures; 500,000 transactions have been carried out by more than 10,000 people worth over 2 trillion riyals.
If I go back to the past …
If I go back to a few years ago, I wouldn't do so many things. In answering the question of what he would not do if he went back, Milad said: One is that I do not see the market as merely Iran.
Just looking at the Iranian market lowers our confidence. However, there are businesses that thrive on the closure of the Iranian market and the absence of foreign competitors.
But communicating with the foreign market adds to your experiences that are not available in Iran. We in Iran are at best thinking of a market with 80 million people.
At the same time, the economy of the country stops at a certain level with the country's doors closed.
Startups can pull other countries' economies closer to Iran's economy by moving out of Iran.
The reason why I know how to run my own business is because of the experiences I have gained from working with a foreign investor but these experiences are few.
Knowledge that can be absorbed from abroad, along with the capital that enters the country, is a great propelling lever for your business.
The experience of attracting foreign investors has allowed us to grow professionally. The foreign investor does not go into the micro-management issues at all.
The domestic investor looks at us with pride. Even those who claim to be V.C, some have no investment experience at all, and it is not even known how much money they really have.
But we have a foreign investor, as if our 9-member team is 10. The perspective of a foreign investor is not that of an employer or a contractor.