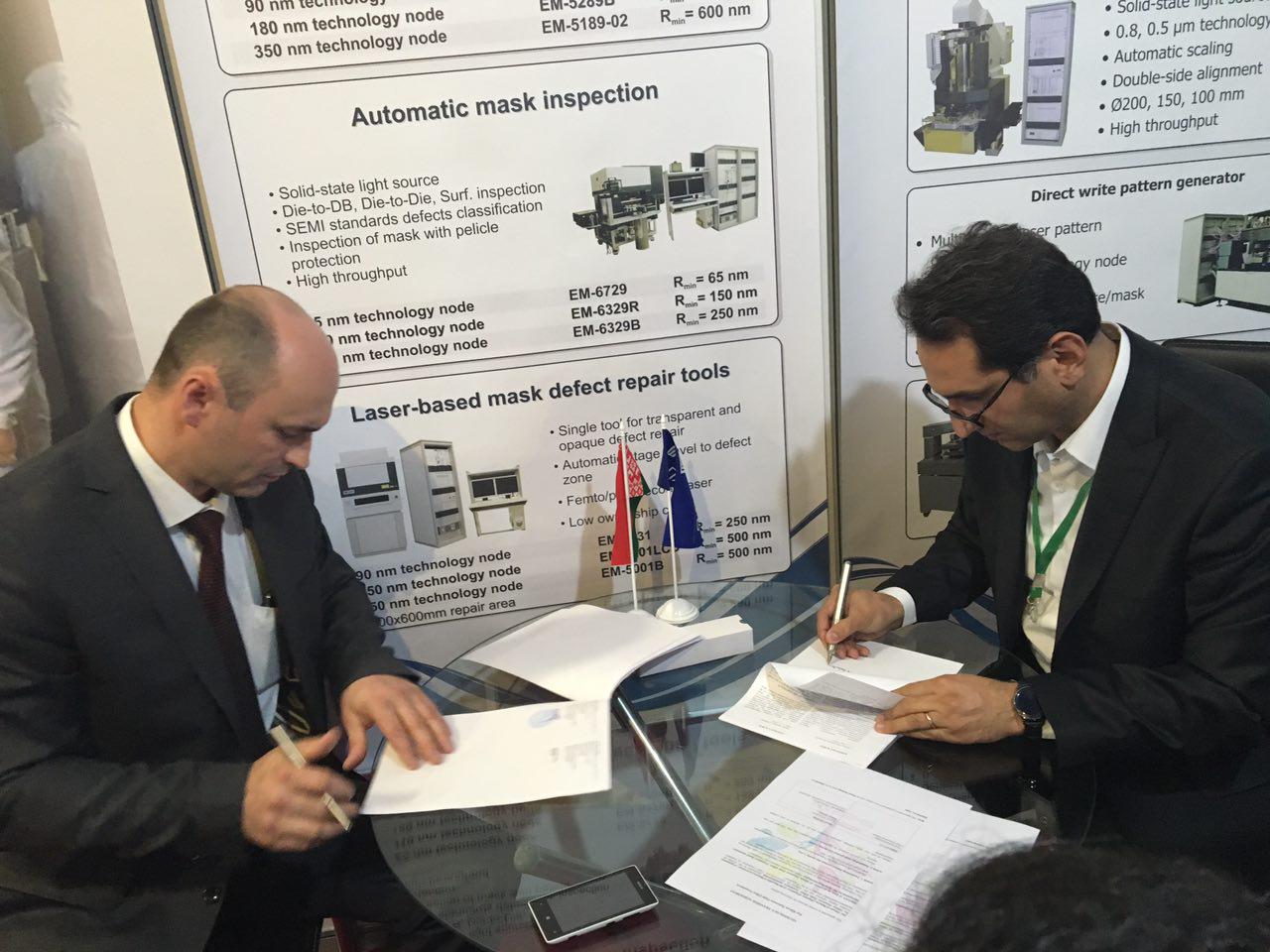 Technology cooperation agreement between Iran and Belarus signed
At the edge of INOTEX Exhibition 2016, a technology and science cooperation agreement were signed between two companies from the private sector of Iran and Belarus. This agreement was made at Monday 3rd Khordad 1395 which is about the transfer of nanowire silicon transistors and related equipment design and manufacturing technology between Iranian company, Shezan, and Belarusian company, Planar. These transistors have implications in production of bio sensors.
During the visit of a trade delegation of Belarusian companies, planar and integral, and convergent technologies company, Shzan, in Science and Technology Park campus earlier in the week, final negotiations to conclude contracts and joint scientific and technical cooperation agreement were done. This agreement was signed in the Fifth International Exhibition of Technology and Innovation in Shezan booth by CEO of this company, Reza Kalantary Nejad.
These transistors are advanced field-effect transistors called FET in which an electric field controls the flow. Because in these transistors there is only one type of Charge carrier (free electron or hole) which is involved in electric current, we can consider them as Unipolar transistors.
According to Shezan public relations, FET transistors are very useful in designing and creating bio sensors. Bio sensor is the name of a group of sensors which are designed in the way that can only react to one specific material. The result of this reaction is like messages which can be analyzed by a microprocessor. These sensors can diagnose some diseases such as cancer.