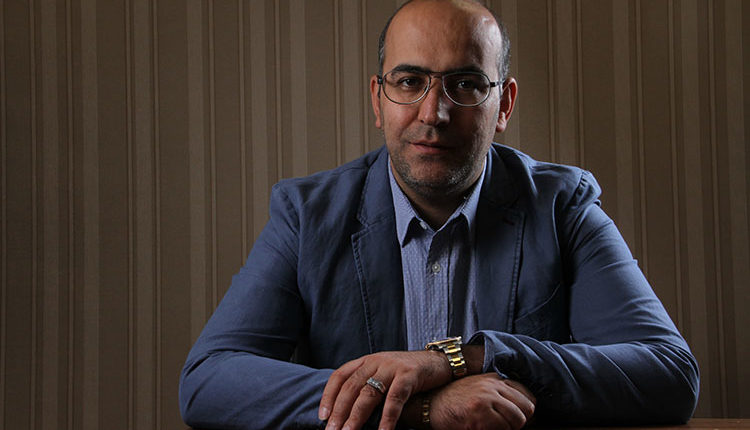 I failed first grade in primary school
Mohammadreza Mohseni is born in 20 Shahrivar 1356 in a village in Hemedan. He says his father is a middle-class farmer. He has six brothers and one sister.
Mohseni says: "when I went to primary school, I pretended that I was ill so that no one urged me to go to school and I failed that year." He says maybe because of these failures he can now stand up after facing problems.
He used to work since childhood. He worked on farm and had hard times. When he grew up, he went to Allame Tabatabaei University in the field of psychology.
Later, he changed his major and studied management. He worked and studied at the same time. His brother studied Aerospace and worked in his major. He supported Mohammad Reza financially.
He is his main partner today. When dormitory had closed, they rented a house in Lavizan and lived there together.
He did many works during this period, from construction to marketing and advertisement. In 1376, I met a woman who studied medicine. She asked me to run a courier named Chapar Rooz. But it failed.
Her idea was always in my mind and when I started my job as a marketer in IRIB in 1379, I started Peike Bartar based on Chapar Rooz idea. Those days we wanted to quit because no one know this type of work. But quitting it was a bigger risk.
Mohammad Reza says: "I think I was crazy. Those years I didn't have a stable job or situation but I got married. I was student and worked so hard. We had financial problems. But after a while we attract investors." Now Peike Bartar has thousands customers.
How many children do you have?
Two. Mani and Mahya who are 10 and 7 years old.
Did your wife have a role in your success?
She is an angel and she comforts me. I love my family.
How many hours a day do you work?
14 hours a day and I believe that if someone wants to succeed, he/she should work at least 14 hours a day.
You have about 60 partners. What do you think about partnership?
I believe in collective wisdom and collective decision-making.
Is the final decision made by collective decision-making?
Decision is made in a process. From the time I began my work, I have made decisions in a process. I failed a lot but I didn't consider them as a failure. In fact I gained experience and I didn't quit. Failure happens when you quit.
Nowadays I have little time to read books. But I like books about marketing and psychology, Quran and Nahjol Balaghe, literature and Molana.
What are your unique characteristics according to your friends and family?
Should I mention the positives or negatives?
Positives: smart and fair.
Negatives: unreliable. Because sometimes I made a promise to someone and I couldn't do that.
When did you earn your first income?
I was studying in the third grade of middle school when our products ruined because of cold weather and planted vegetables. I was responsible for planting and selling cucumber. At that time I earned my first income.
Who did you want to become when you were young?
UN Secretary-General.
I don't have car. But my wife has Toyota Rav4.
Is there any question you want me to ask?
I wanted you to ask me what my opinion about money is.
What is your relation with TV Plus and Mr. Hasinian?
Nothing now. In the past they were our partners in Ideal magazine but we bought their share.
Are you a member of Alexa site?
I say the rate of our site and enjoy it. Currently, top ones have the highest rate which is about 30 and Tarafdari, Hi doctor, Hamgardi, Alo doctor, Chidaneh and Niniban are under 1000.
Click here to read the main interview with Mr. Mohseni.