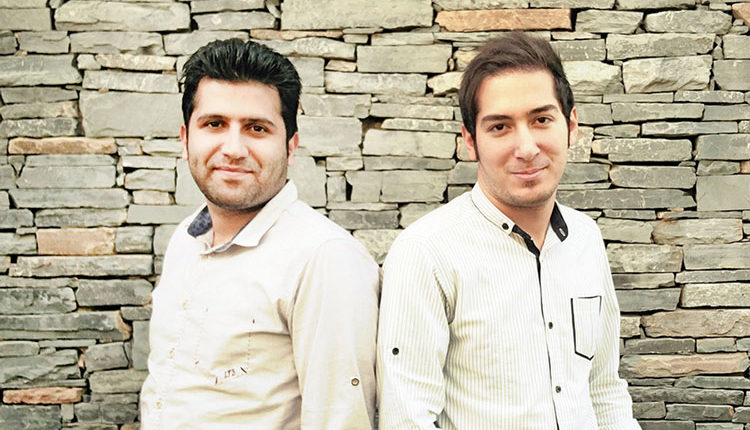 A workplace for all designers, programmers and costumers
datalifeengine.ir is a management system script like wordpress, joomla and etc. whose Persian official support website has been working since 1385.
Here we talked to Mohammadreza Yektamaram and Amirhossein Sarkheil, founders of Data Life Engine.
As I visited your website, I saw programmers, designers and customers in Data Life Engine workplace.
Yes, we make it possible for customers, designers and programmers to work with us as developers.
Do you mean that you produce your customers' orders with the help of experts who are Data Life users?
After providing free cms, upon customers' request, we ask designers and programmers for cooperation. In this case 70% of each order belongs to that person and 30% belongs to Data Life.
What are the other ways of earning money?
Selling some plugins, templates, advertisements, and users' orders.
How many members and programmers do you have right now?
31,000 members and 20,000 programmers.
There are similar sites in other countries like Data Life, but what are the changes you've made in Persian version so that it becomes optimized for Iranian users?
In addition to Persian language used for system and templates, store-maker, community-maker and plugins are the changes.
In Persian version of this system, there is possibility to receive modules (Addon), hacks, templates and learning articles.
Also, some of these functions can turn Data Life Engine to a store, photo gallery, system offering weblog, download/upload file, etc.
What are your competitive merits?
Easy and quick use, SEO and flexibility of system as well as free support. Data Life has professional and advanced content.
Even those who know a little about these fields can adjust their system and use this service easily.
According to the importance of SEO and problems that make users of similar sites worry, how do you meet this priority?
SEO means "optimizing site in search engines". It means that Data Life Engine introduced itself with the power of SEO and AJAX technology from the very beginning. All the links and methods of optimizing SEO are considered in this system.
What are the main functions of cms?
Some of the main functions of CMS are:
Sending news with different categories
Users' membership with possibility of sending views and news
Management of all the users and groups
Sending newsletter email to members
Editing site template
Advanced and different editors for sending news
Receiving automatic news from sites with RSS
Including music, film and flash in news
Shamsi archive and calendar
Multilingual site
Advanced search and AJAX
If you want to give a present to Shanbe magazine readers, which recommendations do you give them before referring to Data Life Engine?
I recommend that they get a backup according to number of visits and changes which varies between every day to every month.
Second, they use Iranian host in order to have a higher speed. At last, I would say Data Life Engine introduces its new version every 4 month and you can download it for free.
The related post is available from here.