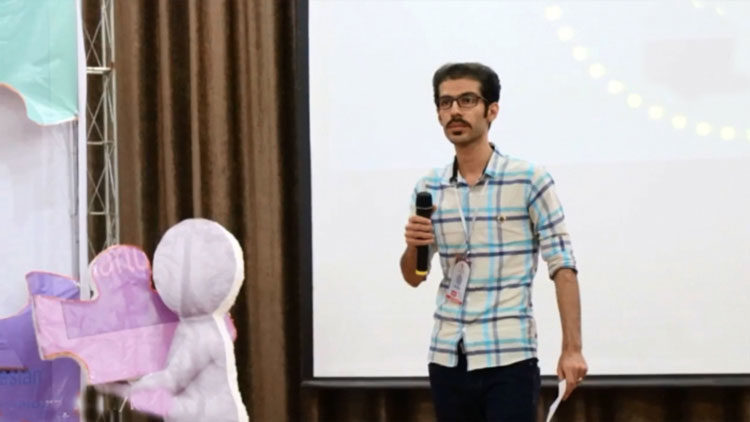 Using experiences of founders of big startups
Sina Heidari, startup society maker in Lorestan and founder of TourAso startup
TourAso startup decided to pivot its business model in 1397 according to its research about tourism market and ethics of its customers
In 1397, startup ecosystem of Iran moved towards becoming more mature; it was a year during which startup flows in other cities become more prominent.
The most important challenge in startup ecosystem in 1397, was the lack of exact regulation for newly established businesses and this affected many startups. Startups should be more patient and stable in 1398 and run their startups smarter and with better management.
Also despite of many opportunities in current situation startups can focus on other parts of the market where there are less domestic competitors.
On the other hand, fortunately people are more inclined to startups and embrace their products and services more than before and they believe that the main goal of startups is to bring value to the society and startups are looking for solving problems and meeting the needs to which less attention is paid in recent years.
Fortunately people are more inclined to startups these days and they believe that the main goal of startups is making value for the society
Holding domestic events simultaneously, like Yalda Summit in Tehran and other cities like Lorestan, Gazvin, Fars and etc. are of good things that happened this year and in these events, the activity of startup activists in other cities was introduced to people.
Balanced growth of ecosystem in the country
Also the presence of experienced people in startup events in the country for example Reza OlfatNasab, Shayan Shalileh, Arezo Khosravi, Tabasom Latifi and etc, has made the growth of startup ecosystem more balanced in the whole country.
It is expected that entrepreneurs and startup teams have smoother situation compared to past years due to the fact that the government pays more attention to newly stablished businesses and because of their positive role in the economy.
TourAso startup decided to pivot its business model in 1397 according to its research about tourism market and ethics of its customers and this made it to enter a bigger and more attractive world of tourism industry and design a new product based on the needs of its customers. This change has caused the startup to be successful in the current market.
They didn't manage the crisis
It seems that the main reason of failure or closure of startups in 1397 is related to the management knowledge of startup teams and their founders at the time of crisis, because important decisions and risk taking during sanctions and crisis is a necessity to survive startups.
Without doubt, making use of experiences of founders of big startups like DigiKala, Snapp, Takhfifan, MamanPaz and … is the first and biggest step which should be taken in order to increase the knowledge of other startups during crisis.