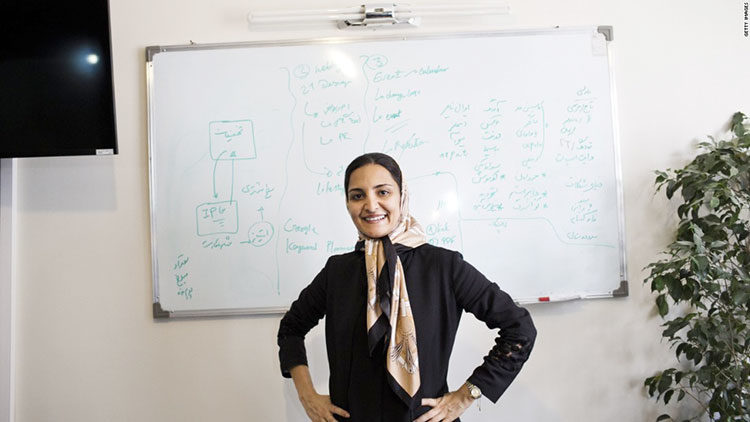 Attracting foreign investment should be based on knowledge and technology transfer
Nazanin Daneshvar, founder and CEO of Takhfifan startup, welcomes attracting foreign investment and emphasizes on receiving knowledge from foreign parties
Nazanin Daneshvar, founder and CEO of Takhfifan startup, welcomes attracting foreign investment and emphasizes on receiving knowledge from foreign parties.
She says: "technology is a new area in Iran and thus the probability of domestic Iranian investors investing in this area is little because they don't know this field and have no estimation about its risks.
Therefore, one of the suitable approaches for growth of this market is attracting foreign investors. This is a good thing not only for Iran but also for every country in which this happens; provided that it supports domestic production and employment and entrepreneurship. In fact, if doesn't make competitors for domestic businesses, it is a good thing."
She adds: "in order to create successful examples in the field of IT, foreign capital should be attracted and good things happen so that the growth of startup market in Iran encourages domestic investors to invest in this market.
This happening is good for investor's company and startups. Attracting capital can make a better future for this field and when this investment is done by a foreign company with good knowledge, most important part of attracting investment, i.e. knowledge injection, will happen and a network of communication between Iranian startups and activist outside of Iran will be created which has an important role in updating knowledge in this field."
Daneshvar answers the question which points can be given to startup field in Iran by foreign investors and says: "in my opinion most important part of attracting foreign capital, is gaining knowledge and technology.
Knowledge which can be imported from experience of successful examples outside Iran by foreign investors and it avoids wasting time and money and energy. Maybe it is possible that we attract financial capital from somewhere else but international experience and technical knowledge can't be obtained easily.
Thus attracting foreign capital and foreign investor should be based on knowledge and technology so that it makes this field knowledge based and leads to the growth of infrastructures."