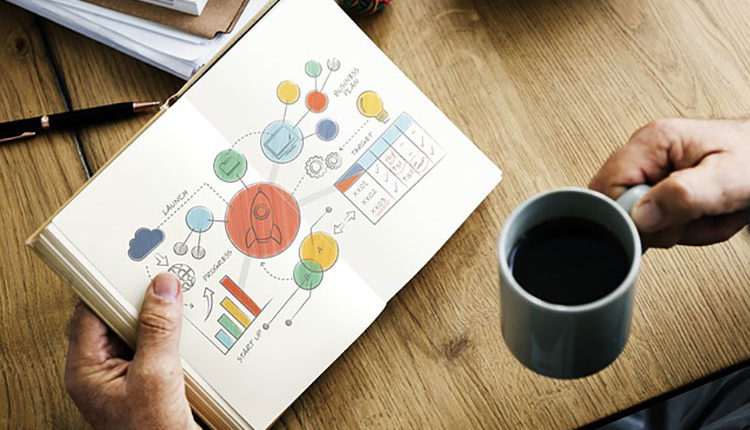 Warning about Iranian startup bubble
According to Ali Hazaveh, editor of Iran Silicon summit and director of Pardis Technology Park, this meeting aims to get resident and non-resident Iranian entrepreneurs together so that they share their experience
Monday and Tuesday of last week, concurrent with International Exhibition of INOTEX 2016, a meeting named "Iran Silicon" was also held in which some of successful Iranian entrepreneurs inside and outside of Iran, investors, successful directors of innovative companies and Iran entrepreneurship ecosystem activists participated.
According to Ali Hazaveh, editor of Iran Silicon summit and director of Pardis Technology Park, this meeting aims to get resident and non-resident Iranian entrepreneurs together so that they share their experience.
Six professional panel were held in this summit which include "how to select suitable idea for business", "domestic and foreign innovative accelerators' experience", "review of budgeting methods in innovative companies", methods of innovative management in innovative companies", "how to develop market outside Iran" and "human capital challenges in innovative companies".
Sufferers' Experiences
Mohammad Goharian, CEO of Gaz Sekkeh, Mohsen Shayan, sale director of Pouyandegan Rahe Saadat Co. and Mohammad Abolhassani, chairman of Nasle Andisheye Sabz institution, are the members of the first panel and Nima Namdari, deputy of e-commerce plan and program of Ertebate Farda, is the chairman of this panel.
More work, More negative feed back
Mohammad Goharian is the star of this panel. His company opened in 1333 and it was the first SME company which is entering stock exchange. He mentions that at first this company focused on 100% natural and glucose free products.
He says: "when we started engineering production of Gaz and sweets, we asked engineers for help. Our problem was that we had to change the negative look of engineers towards the real world of business."
He continues: "unfortunately the more you work, the more you receive negative feedback." He thinks that the best way to overcome this problem is to make a famous brand and stock exchange is a good platform for creating a famous brand.
He mentions that sanctions had negative effects on the international activity of this company because he had introduced this company in more than 100 international fairs across different countries and started selling its products via Paypal in 2000.
But after sanctions, their online sale had stopped and all the efforts for introducing their products to foreign countries become wasted.
Lack of knowledge about market, the biggest problem of startups
Nima Namdari says that the biggest challenge for startups in order to work internationally is payment. He mentions that two of the biggest problems for startups are the lack of knowledge about market and inability to supply liquidity. Currently we witness a startup bubble and about 90% of startups fail.
Take Iranian art seriously
Mohsen Shayan Far recommends that Iraninan art can be a competitive advantage for Iranian startups at international level. Probably this is one of the strengths of Dirin Dirin that has led to many orders from different countries.
Give me money and make me happy
Another panel is "domestic and foreign innovative accelerator's experience". This panel included Reza Kalantari Nejad, director of Shezan, Ahmadreza Masroor, director of Diamond accelerator, Mostafa Naghipurfar, director of Fanap innovation complex, Hamidreza Rabiei, director of Information Technology and Advanced Communication center of Sharif University, as the members and Hossein Saberi was the chairman.
Just 5 ideas among 450 ideas were supported
Ahmadreza Masroor said: "from 450 ideas and evaluated startups, only 30 ideas have passed to the second stage of assessment and among those just 5 startups were financially supported.
It shows that either we as accelerators have a problem or ideas and startups aren't efficient." He believes that members of startups play the most important part in success of a startup.
He mentions that the amount of investment on 5 ideas was at most 160 million and at least 30 million Tomans.
Startups don't have survival strategy
Mostafa Naghipoorfar also said: "from 193 registered ideas in Trig Up Fanap in 1393, 5 ideas were totally accepted and 2 ideas were accepted with conditions."
He said that an accelerator needs different components like me, investors, learning content and market to form a value chain. He believes that the first problem is that startups don't have any knowledge about market and the second one is lack of survival strategy.
A good copy is not an innovation
Hamidreza Rabiei recommended that it is not useful to copy silicon valley business ecosystem. Three elements of culture, market and our needs affect this model and these element in Iran are different from those in USA.
He also talked about innovation and said "about innovation, three elements form culture; individuals, society and public and private companies."
We should not expect that public companies support startups financially because of investment risks in this area. So we should focus on private investors.
He mentioned that in our society a gold medal of math Olympics is more valuable than an innovation in entrepreneurship market and he believed the opposite is correct.
He said that there is a big difference between "innovation and idea" and "good copy of an innovative idea". He believes most of our ideas aren't innovative and they are to some extent localized.
His talks caused audience to think about this question whether these successful Iranian startups would be still successful even after borders are opened or they would be defeated.
Click here to read the next part.