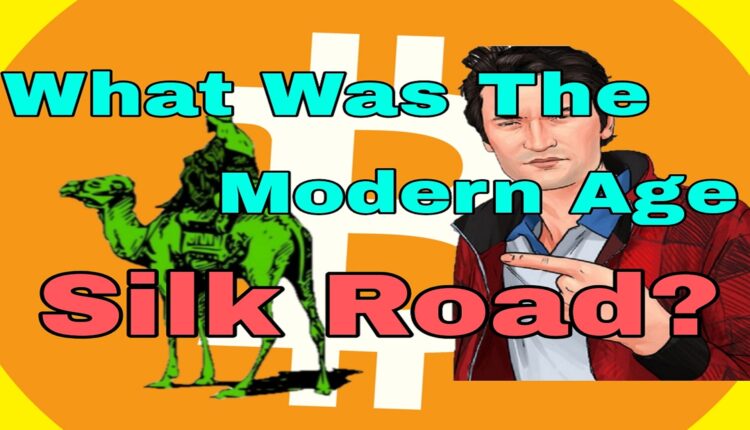 The Modern Age Silk Road
The Rise and Fall Of The Genius Creator Of Silk Road, Ross Ulbricht.
By Alvand Khaleghi, Amira Ali Azadi, Emin Aroutounians
on October 1st 2013, the FBI swarmed a public library and proceeded to arrest 29 year old Ross Ulbricht who ran the largest and most sophisticated online market for purchasing illicit good such as drugs in history. The name of the site which he had created was silk road a clever reference to the old trading road which connected china to Europe in 2nd century BC.
He hoped to create his own modern day market with the exception that he wouldn't sell the everyday requirements that people needed instead he would sell hardcore drugs and other illegal goods.
Over the 2 years and 10 months that silk road operated, federal prosecutors say it generated approximately 214$ million dollars in sales using none other than bitcoin. it should be stated that such a site couldn't operate on the normal web and thus was made to operate in the dark web.
Ulbricht was born on March 27 , 1984, in Austin , Texas. He was a well organized student scoring 1460 on the SATs within the 96 percentile. He continued to study at the university of Texas at dallas where he studied physics. Continued to get a masters at PennState for science and engineering. It was in PennState that he turned into a hardcore libertarian. He opposed governments interference with peoples lives and economy and such sorts.
With those thoughts and mindset he created silk road in January of 2011. As mentioned before you couldn't access silk road using a normal web browser, for people to access this site they needed a software called Tor that worked as a web browser. Tor allowed people to go into the site with their IP address concealed even from the government.
Ulbricht made this site by teaching himself how to code and when he needed more help, he reached out to a Bitcoin community forum , writing : I want to create a startup backed by Bitcoin so I need the best IT pro in the bitcoin community. He also left his email for people to contact him which inevitably called for his doom. In addition he also got help from a buddy of his from undergrad, Richard Bates.
Silk road eventually became the biggest marketplace for drugs such as: Weed , Cocain , LSD , Ecstacy , Heroin and much more …, this fit his mindsets. Later on guns also became available on the site, However, he was smart enough to realize the controversy would be uncontrollable and thus took them out of the website.
In order to not give away his exact identity in the dark web and his own web page he made his username "Dread Pirate Roberts", although it is disputed whether he was the only one using that account or not.
As mentioned beforehand, they eventually caught him in mid 2013. the connection was made by linking the username "altoid" , used in a forum post and the email address given ( mentioned before as well) contained his full name. The FBI used certain techniques to disguise themselves as normal citizens and distracted him till a third agent retrieved the laptop which had the evidence.
On august 21st, 2014, Ulbricht was charged with money laundering , conspiracy to commit computer hacking , and conspiracy to traffic narcotics. He was ordered to be held without an option to bail him out. Finally on May 29 , 2015, he was sentenced to double life in prison plus forty years, without the possibility of parole.