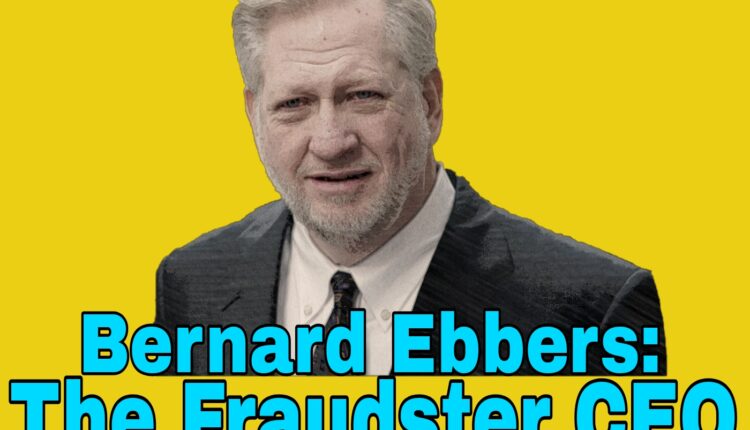 Bernard Ebbers: The fraudster CEO
How to kill a fortune 500 company in a couple of years?
By Alvand Khaleghi, Amira Ali Azadi, Emin Aroutounians
The fraud committed by WorldCom is by far one of the worlds biggest and most scandalous ones yet. WorldCom was a very illustrious telecommunications company which ended up dwarfing even those infamous crimes in terms of sheer numbers.
By June 2002, the United States' second-largest long-distance telecommunications company confirmed it had overstated its earnings. WorldCom had altered figures repeatedly—including its income statement, balance sheet, Form 10-K filing and annual report—in its attempts to inflate its profit-and-loss position by a whopping $3.8 billion, with senior management well aware of the skullduggery being committed.
It became the biggest accounting scandal recorded in the US and was one of the biggest ever bankruptcies ever filed. And as a result of the company's actions, Chief Executive Officer Bernard Ebbers was sentenced to 25 years in prison, while the company's chief financial officer, Scott Sullivan, received five years behind bars.
WorldCom had experienced stellar growth throughout much of the 1990s, mainly by achieving a number of highly profitable strategic acquisitions of other telecommunications companies.  It then moved aggressively into internet communications, and by 2001, it was handling half of all internet and e-mail traffic in the US. For this acquisition strategy to be successful, much depended on the company's stock price staying on a consistently upward trajectory.
Until early 1999, the strategy seemed to be working for the company—especially for Ebbers, who was worth an estimated $1.4 billion and had been named the 174th richest American on the Forbes 400.
But that year saw WorldCom's revenue growth begin to slow, which in turn dragged down its stock price. This could partly be attributed to the vast oversupply of US telecommunications networks at the time, which overshot demand in the face of excessively bullish expectations surrounding the growth of the internet. And to compound matters, its proposed merger with Sprint Corporation was shut down that year based on antitrust concerns.
As such, there was much concern from Ebbers and senior management that WorldCom's earnings would not meet the expectations set by Wall Street analysts. In response, WorldCom began tampering with its financial statements to conceal its poor performance and give the impression that it had met those analysts' projections.
It reduced the amount it held in reserve by $2.8 billion and reclassified those funds as revenues, The reclassifications gave WorldCom an additional $3.85 billion—the changes making it appear as though the company had generated $1.38 billion in profits, along with heavily inflated assets.
Ebbers continued to manage Wall Street expectations of double-digit growth by reporting the manipulated numbers.  he was receiving information internally that was wholly inconsistent with such an impression, particularly from CFO Sullivan.
Indeed, much of the fraudulent activity was conducted under the direction of Sullivan. As the company continued failing to meet financial targets announced by Ebbers, Sullivan continued making false accounting entries to give the appearance that those targets were being achieved. Evidence also made clear that Ebbers was aware of the manipulations being undertaken by Sullivan, and Sullivan later confirmed that Ebbers was aware of the fraud taking place.
On June 25, 2002, WorldCom disclosed to the U.S. Securities and Exchange Commission (SEC) and the public that for 2001 and the first quarter of 2002, that it had received certain transfers amounting to 3.852$ billion,  A few weeks later, the company filed for bankruptcy, shortly before revealing an additional $3.831 billion in improperly reported earnings for 1999, 2000, 2001 and the first quarter of 2002.
This was the story of the fraudulent company named WorldCom, and the devastating end and exposing of their invalid and illegal acts.