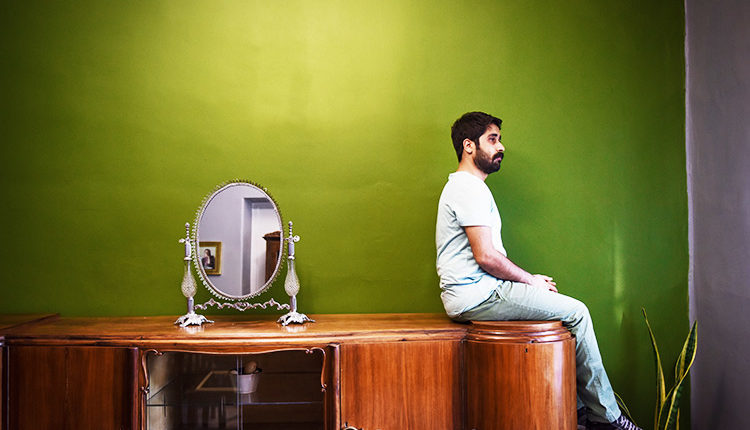 Second-hand market, First opportunity
The 9 Billion USD Second-hand Market is a Great Opportunity for Startups to Enter the Market With Innovation
Iran's startup ecosystem has been duplicated, ideas are alike and creativity has diminished, and the success of many of these businesses that have copied each other's ideas has created a lot of doubt.
Many businesses are constantly snatching customers from each other and often ending up with legal authorities.
Even with such conditions, there are still people who want to replicate the ideas of the same businesses. This is while there are countless untapped markets in Iran, many of which have not yet come online.
Read this post carefully:
But alongside the many copycat businesses we are seeing these days and repeating specific areas that seem to have no place to breathe, there are areas that have been considered elsewhere.
One of these areas is the second-hand market. There are two to three notable businesses in Iran, but it seems that this market has numerous and diverse niche markets, each of which could form the basis of a startup.
The Central Bank of Iran considers the turnover of the Iranian second-hand goods market to be 20,000 billion Tomans.
The Divar website reported in 1397 that the market had a turnover of $ 6-9 billion. Figures from businesses such as Sheypoor,Esam, Divar, komodaa, Wink and others show that there are many opportunities in this market.
Divar executives believe that in 97, about 1,400,000 items including furniture, rugs, kitchen utensils and … worth 700 billion Tomans and about 1,300,000 electronic goods such as mobile phones, tablets, computers and … worth 1400 billion Tomans is traded on this website.
One thing to note is that Divar has only provided statistics on its two categories. Also, the stats provided are for sale and final transaction, and not for the value of the ads on Divar.
Reza Arbabian, CEO of Sheypoor, said last year the initial value of ads for second-hand  in cars and real estate sectors was estimated at 10,000 billion tomans.
It should be noted, however, that these  statistics are solely related to the initial value of the second-hand goods and not to the value of buying and selling these goods in the Sheypoor.
Esam CEO Sam Madanpour also believes that more than 1,800,000 items have been traded on Esam so far, 40% of which is for second-hand goods.
There are businesses in the market that are privately owned;Komodaa and Wink are in the garment business. Komodaa focuses specifically on women's clothing.
Sana Khalesi says more than 800,000 items worth more than 217 billion Tomans have been bought and sold over the past year.
Wink founder Sara Hashemi says that over the past year, the business has sold 2.7 billion Tomans of clothing. Here's a report on Iran's second-hand commodity market, followed by Shanbe's talks with Reza Arbabian, Sam Madanpour, Sana Khalesi and Sara Hashemi.
20,000 billion Tomans; second-hand market turnover in Iran
According to statistics released by the Central Bank in 1396, the turnover of the second-hand goods market in Iran amounts to more than 20,000 billion Tomans.
Read this post carefully:
Just a year after the Central Bank report, issued in 1997, Divar's website estimated a $ 6-9 billion USD value of "second-hand industry" in Iran.
These figures illustrate the greatness of this market, and when we look at the number of online businesses in this area, we find that there is plenty of room to start a business.
There is a great diversity of this market, from automotive and electronics to home appliances and digital goods.
Online businesses have brought second-hand market boom
The handicrafts market has been prevalent in Iran for many years, and Samsari shops were the offline version of most of the goods such as electronics and home appliances.
With the launch of online websites and the launch of businesses such as Esam, Divar and Sheypoor, the market diversified and now almost every product can be found in these stores, ranging from pins and flowers to bridal and apparel. …
Alongside these large websites, there are also small online businesses that specialize in specific areas.
For example, businesses such as Komodaa and Wink operate in the garment business and have generated significant figures over a short period of time.
Another point is that the high prices and economic pressures have made the second-hand goods market hot.
Although in the past, sales of automobiles, digital goods, books, electronics and accessories such as rugs and furniture have been widespread in Iranian society through seminary.
But now such as clothing, CDs and DVDs, textbooks, Computer games, toys, jewelry and more have been added to the list of products that are sold and sold in the Iranian market.
In addition to the economic pressures , there are other reasons for the boom in the consumer goods market in Iran.
One of the reasons is the reduction of cultural barriers and the loss of sensitivity to second-hand goods. This is thanks to the launch of online businesses.
In fact, the market in Iran has been booming with the emergence of online businesses, and these websites have been able to record significant figures, as users from different segments of society offer a variety of different products on these websites.
Over the past decade, and especially in the last five years, with the advent of online businesses, the market for second-hand goods has emerged, and these markets have flourished and attracted young people.
Women are also the most important buyers of such goods. There is a statistic showing that women have a 5% share of men and a 5% share of secondhand purchases in the world.
In Iran as well, websites such as Esam, Divar, and Sheypoor have become places for people to come from all walks of life, and their trading numbers have been increasing every day.
Esam, which was supposed to be the home-based version of ebay, has sold more than 1,800,000 products on its marketplace after years of activity, according to the founder and CEO, Sam Madanpour, 40 percent of the goods on Esam were second-hand.
Divar is another prominent business in the Iranian secondhand market; according to a report released by the Divar website in 1397, this year about 1,400,000 items including furniture, rugs, kitchenware and … worth 700 billion Tomans and about 1,300,000 electronic goods such as mobile phones, tablets, computers and … worth 1400 billion Tomans have been traded on this website.
Also in the year 1397 in the automotive sector, there were 7,400,000 ads posted on Divar, which received about 6.8 billion hits. The total number of ads on Divar has so far exceeded 72 million.
Sheypoor is another important player in the Iranian second-hand goods market. Reza Arbabian, CEO of Sheypoor , tells that last year, second-hand goods valued at more than 10,000 billion Tomans were advertised in Sheypoor.
Global examples
The most famous business of buying and selling secondhand goods is Iranian based but has been set up in the US, a successful business called Ebay.
The Ebay website in the US in the 90s started selling a broken photocopier to a man who said the collector had broken photocopiers.
The Amazon site, which is known for selling e-books and secondhand books, started the market around the same time.
The Craigslist site was founded in 1995 and has added other countries to its subsidiary. Letgo is one of the other sites where a lot of goods are being traded now, such as clothes, books, home appliances, movies, sports equipment and more.
OfferUp, sell.com and poshmark are three other popular websites. Another website such as Gone deals only in electrical appliances and is a women's clothing brand
Mudah in Malaysia and Kijiji in Canada and online professional formats such as Ubup have made major changes to the secondhand market.
For example, Ubup wants to create a new experience similar to that for its customers. For this reason, it purchases secondhand clothes and, by photographing these goods, online prices them to create a new shopping experience for its customers.
It is worth noting that kijiji has released a report on the Canadian secondhand market showing that every Canadian earns $ 2500 a year from selling his secondhand .
Buyers of reputable apparel brands and many other goods buy with a great deal of wings because they are confident that they can sell the same item at a reasonable price in the near term.
Another report from Germany shows that the total amount of goods sold in its second-hand stores in 2012 was up to 1.902 m euros, and is expected to rise to 2.198 m euros in 2020.
Achievements of using secondhand goods
Buying and selling second-hand goods is not always due to material needs, but the active market for second-hand goods has numerous economic, cultural, social and environmental benefits.
In fact, keeping the goods in the consumption cycle and thus not having to reproduce means helping to protect the environment.
For example, secondhand apparel is currently one of the most popular in the world, and this market has faced serious challenges for businesses such as the Zara retailer.
The garment industry is the world's second largest polluting industry. In many parts of the world, the secondhand market is environmentally friendly because it prevents unnecessary production and thus is a barrier to environmental degradation.
Statistics in Sweden show that 3.4 million hands were bought and sold in 2017, preventing 800,000 tonnes of greenhouse gas production.
In France, sales of 30 million secondhand furniture also prevented 3.5 million tonnes of greenhouse gas production.
The importance of this industry also comes to light when we know that worldwide, handmade goods constitute a major part of consumer goods for households and businesses, while the value of the secondhand industry in Australia and Canada is  $ 34 billion and  $ 28.5 billion, respectively.
Canada is estimated to account for between 1.5% and 2% of these countries' GDP.
Second-hands are a source of income
In 1994, the Central Bank of Iran reported that the sale and sale of second-hand goods generated 949,000 Tomans per Iranian households, accounting for 2.7 percent of total Iranian household income in that year.
Based on these statistics, we can calculate the turnover of the second-hand goods market in Iran.
According to statistics, we have more than 2.2 millions of households in Iran. If we take into account the same figure for the year 1394, ie 949,000 Tomans, the figure is about 21000 billion Tomans.
A number that is solely dedicated to buying and selling in junk shops, and if we also add internet purchases, we will surely have a larger figure.
Of course, in 1396, the Central Bank estimated the turnover of the end-market goods in Iran to be 20 billion Tomans.
In any case, we have a large number, which is still a very small percentage online. Of course, the idea of a Divar or Sheypoor or Esam is not to be repeated.
Rather, the best thing is to focus on the niche market and start up a business.