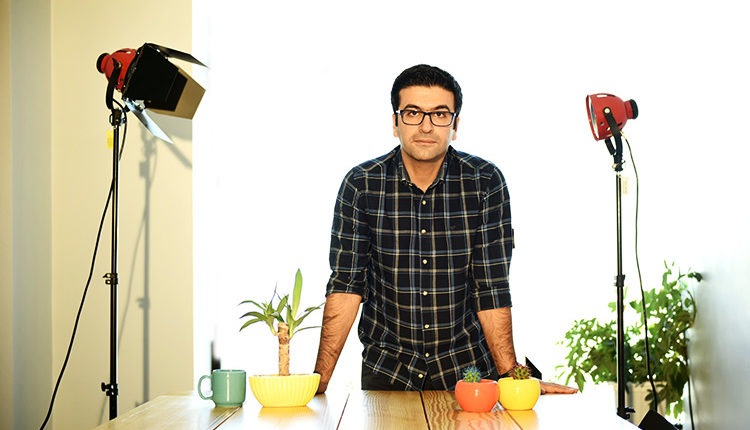 If you're supposed to fail, you'd better fail earlier
"Reyhoon" site is an online food order service. With this site, users can have access to the restaurants which has delivery option and see their menus, prices and professional photos, select and buy their food online.
Soheil Alavi after 10 years comes back to Iran in order to share his experience about start up internet businesses that he has acquired in China, Canada, and USA with active startups in Iran. We made an interview with him.
Which services does Reyhoon site provide and how does it earn money?
Reyhoon is an online food order service. Using this service, you can find the restaurants which have delivery option and see their menus, prices and photos. Then buy your food online. A percentage of each sale through this site will be paid to Reyhoon and in this way it earns money.
What's the competitive merit of Reyhoon among others? What's it value?
I think beautiful and efficient user interface, professional photography of menus, selection of good and high quality restaurants and automatic positioning are of its merits. Easy and quick food ordering with access to near restaurants and real photos create its value.
Did you implement this idea alone?
Due to my background in designing user interface and product, I designed an online food order site. After a short time, I show my product to investors and they invested on my product.
Then I choose my team members. Until now, more than 15 people have entered my team.
If you want to recommend something to people who are in starting a business like that, do you think hard work is enough?
No, I have experiences I like to share with them. For example, the possibility of failure in starting a successful business is more than the possibility of wining. If you're supposed to fail, you'd better fail earlier so that you don't pay too much money before that.
Stop daydreaming!
Stop daydreaming. You should get familiar with your abilities and always get help from others. This work is much more difficult than what you think. Read more and create a product for which there a need.