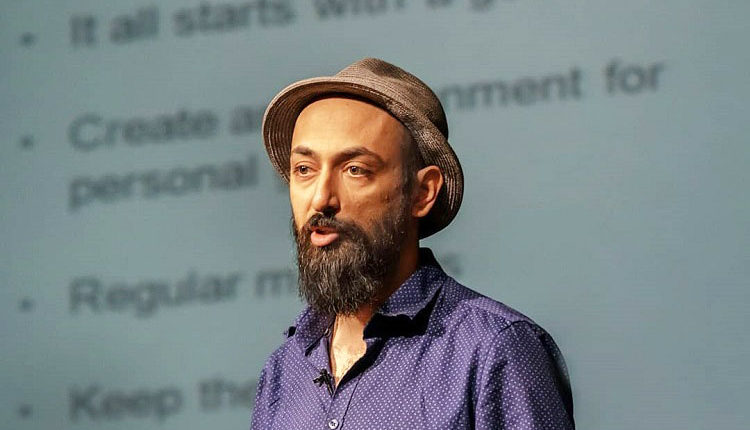 Negotiate to solve the problem
Interview with Hadi Farnoud, camva Founder
Interview with Hadi Farnoud, Camva Founder
Do you think why sanctions in recent years are suddenly applied against startups?
The sanctions are not changed legally and I once said that removing Iranian apps has nothing to do with sanctions and this is more like an excuse.
Because for example such a thing hasn't happened in Google which is an American company. Lack of legal presence of Apple in Iran has contributed to not having special concern about Iranian users and services they should receive.
How much were treatments with ecosystem and people in this field important in our effectiveness?
It is obvious that we hit ourselves. We look at every one who has an idea as a spy and because they don't have any information about this field, they just disagree and we create many sanctions ourselves.
Now in our country, there are many capitals that don't know the low-risk or correct way, because they may face large disagreements that ruin their businesses.
There are billion tomans in housing market. While this capital is interested in presence in technology market which is thriving and works well but something is done by some people and they cause problems for these businesses and it makes investors fear.
Users of Apple products may be less that users of android but because it belongs to the wealthy class of the society, they are the active users of startup services that are removed now
Removing Iranian apps from App Store with the excuse of sanctions has a special characteristic and that is sanctions that were put on industries like oil and petroleum and …, has reached startup and online field now; can such a treatment bring a kind of making internal space positive for startup ecosystem?
I think this isn't true that we look for showing ourselves as a positive phenomenon. Startup people should ask not beg and they should be happy that a few people have positive insight over them.
Because if we pay attention to the oppositions, we in fact verify them. It's wrong to tell them look we are sanctioned, so we are doing right but we should ask them to answer to this question that why they make such barriers on the path of Iranian young entrepreneurship that creates job, value and wealth.
Because these businesses have always been positive, created jobs and can be a source of money making for Economy of Iran.
Being removed from App Store has a direct effect on online businesses. on the other hand, there are people who say the range of iphone users is small; what is your estimation from the possible consequences of this limitation and sanction?
Users of Apple products may be less that users of android but because it belongs to the wealthy class of the society, they are the active users of startup services that are removed now.
Even I heard from people in snapp that more than 60 percent of their customers have iphone. Thus it would bring financial loss for these businesses.
What should be done to solve this problem?
Sanctions are always barriers to progress. The government should do something and it seems that this problem can be solved at government level.
Even we can take advantage of irrationality of president of America in facing the world and isolation of this country. I think Iran government may put them under pressure and ask them to solve such limitations by negotiations.
Solving this problem would pave the way for small and big European and Asian investors to enter Iran; investments that may be small and even under one million dollars but these small investments would enter knowledge to the country and improve our relation with the world.
Because technology section and its growth is a defensive tool that can save interests of our country and prevent others from access to our interests.
Thus negotiations should be done and we should put pressure that these sanctions should be removed because America is the source of technology and they can't deprive us from this technology.
See another camva founder interview from here.