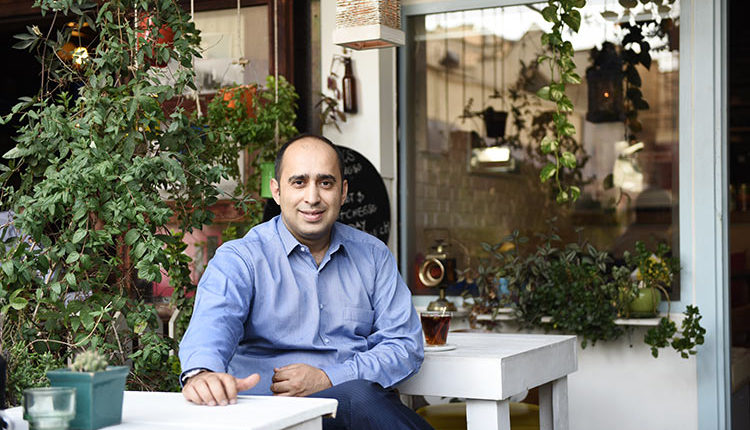 We have been listened 16 million times
Amir Hossein Madadi, founder and CEO of Shenoto, says of the record they have set for the past 10 months. Madadi believes there are one million and 400,000 podcasters in Iran, with an annual market size of 504 billion Tomans.
Amir Hossein Madadi is the founder and CEO of Shenoto. Shenoto is a software platform for publishing, broadcasting, sharing, downloading and purchasing audio files (podcasts) and audio books in the web and mobile environment.
The business has so far attracted more than 100,000 users to use its services.
Working Full-time on Shenoto
I have been working full-time at Shenoto since 2016. We have a steady state now, but we also have weaknesses, and our biggest weakness is on standard counters.
Our other weakness is the space we devote to podcasters. We are thinking of multilingualism and we want to go to markets outside of Iran.
Now we have partners outside of Iran like Castbox. The project has grown tremendously in China and the world  in the podcatcher sector.
These businesses had prepared their own version of Iran, but when they came to Iran, we were the only ones, and they had to agree with us.
We are improving ourselves so that we can go along with them. This powerful competitor has helped a lot. Meanwhile, in Iran Navar, Fidibo, Namlik and… are our competitors.
Shenoto works in a market of one million and 400,000 people. This population is likely to cost between 15,000-30,000 Tomans per month to hear audio files.
Currently, there are more than 1950 accounts in Shenoto and 45,000 files in the platform.
There are currently 80 foreign apps coming from Shenoto. We spent more than six months complying with their standards and being able to host them so they could read and broadcast from Iran's servers
The founder of Shenoto views podcasts as the future of the world media and believes that global atmosphere will eventually break the monopoly on content in Iran and that content creation will be based on quality rather than on individuals, not on the media.
That is, people – content makers – will play a key role. Madadi, of course, believes that the content of podcasts in Iran is not world-wide, and that Iranian podcasters produce content that is somehow dated, but that the pure content is heard.
Now the whole Iranian podcast community is all on Twitter. So our maximum capacity becomes Twitter users who are interested in podcasts.
That's why the general market for podcast listeners never grows, but because the primary demand for live podcast production is higher on Twitter, most podcasters are on Twitter.
According to Madadi, podcasts have shifted to monetary podcasts, and so such an industry could be a source of employment and income.