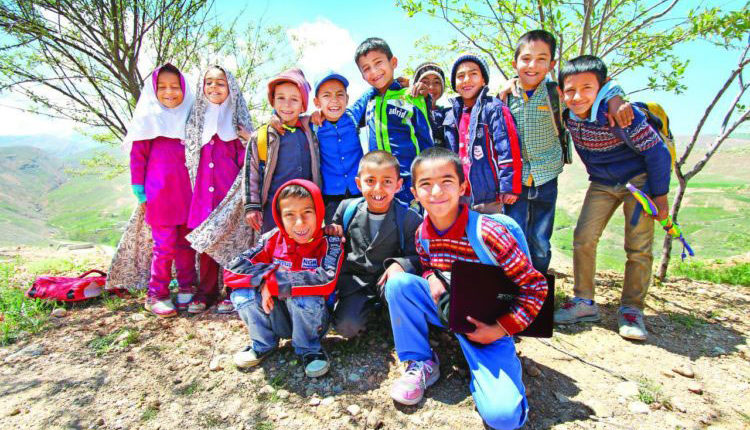 Hamnet is an event which started its activities in 1394 with the initiative of Isfahan Elite Foundation and with the chairman of Dr. Shaghayegh Haghjoo.
During this one-year period, three Hamnet event are held. This event tries to recognize villagers' abilities and use capacities provided by web space in order to contribute to promotion and stability of villages and increase contribution of villages in economy of country.
First of all in this report the differences and similarities between Hamnet and other events of startup ecosystem are mentioned.
Related article is available from here.
The differences between Hamnet and startup Weekend
Hamnet wants to stay away from competitive space of Weekend startups and add to learning materials. Holders have tried to allocate more time for learning.
On the other hand, they invited public and industrial investors and involved Isfahan Chamber of commerce to guaranty participants that they would be supported by the foundation and investors in case of being selected.
Official support of teams is the competitive advantage of Hamnet. In this event investors talk about their issues and experts and activists in the related field judge the ideas. The duration of this event was not fixed. This duration is more than that of Weekend startups.
External angel
Third event of Hamnet is based on village. This event has three stages: the first stage lasted four days and participants were taken to Kafran and Semirom villages so that they understand issues and problems about village and look for ideas and values.
Tips and Experience
All events were held with high quality because topics were mostly based on domestic and foreign evidence about features, weaknesses and strengths of villages. Shaghayegh Haghjoo talked first and said that Hamnet solved the problem.
After her, Ali Vatani gave a speech. He said: "the period of oil economy is finished. We can consume 7 million oil and gas products but we've only learnt to consume it." He emphasized in knowledge-based economy.
Dr. Emadi, UN adviser on rural and agricultural development, was another speaker. He believes that in Iran all authorities try to give whatever a city has to villages as well and this is wrong. Dr. Shuan Sadr Ghazi, Social Economic researcher of Nations University, was the next speaker. He talked about his experience in other countries.
According to him, there are three principles of social entrepreneurship: 1) having an innovative idea toward solving social problems, 2) social entrepreneurs are the base of governmental activities in these fields, 3) social entrepreneurship is completely collective and team work is very important.
He emphasized on the view of villagers towards innovation. This innovation should respect all cultural and social aspects in village.
"Pathological village" panel started with the presence of Dr. Ehsani, Dr. Maleki and Dr. Sadr Ghazi. Dr. Ehsani said that first of all we should listen to villagers and their issues. If required, we should take action and if not, just learn from them.
Dr. Maleki also mentioned that each movement in village should be done after we reach a good perception of the problem.