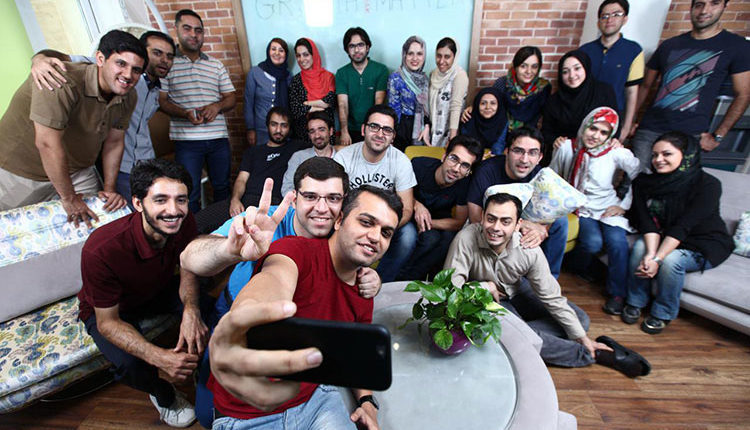 Pichak success process
Interview with Hamid Rezazadeh founder of Pichak knowledge-based company
Rezazadeh says that he wouldn't be successful if he entered other fields like games, because he had to compete with companies in Silicon Valley; in terms of human resource and financial investment
On the other hand, he knew that only 10% of apps in App Store can succeed and he and his team wanted to be one of them. They tried so hard and negotiated with important websites and news agencies in the field of IT before they offered their app.
They tried to be introduced through these agencies. Many of websites didn't even reply their emails. Rezazadeh says: "after success, those websites wrote about us. Websites like Gaurdian, Telegraph, Nextweb and Life hacker."
We tried so hard to negotiate with important news agencies and website in the field of IT. We wanted them to introduce us, but some didn't even reply. After we entered App Store, all of them wrote about us.
Rezazadeh and his team didn't wait long for their product to be downloaded and in the first days, the number of downloads was so high. One of his team members could see how many users were using their app and it was enjoyable.
Pichak products
Rezazadeh team always say: "it is possible". They didn't have any fear. Now they want to expand their business and focus of an app which can be based on business aspects and money making.
They didn't want to be the number one in App Store, they just wanted to be successful but Coolkey, which is an app for personalizing keyboard, was downloaded 2 million times in just less than three days. That was a big success.
Recordium is a software for recording audio and has unique features in ios. This product can highlight different parts of an audio file, add picture, and offer search tag to users. Also users can edit audio files and share them easily.
This product could become the first app in the category of commercial software among 51 countries such as U.S.A, Japan, Canada, Gemany, Italy and etc. within the first day.